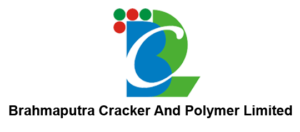 The Petrochemical Complex mainly comprises of 2,80,000 TPA Cracker Units (based on gas and naphtha feeds) along with downstream Polymer units to produce 2,20,000 TPA of Polyethylene (LLDPE and HDPE) and 60,000 TPA of Polypropylene.
TECHNOLOGIES in BCPL:
LLDPE/HDPE swing plant: is based on gas phase process technology which is licensed by INEOS Technology, U.K. This process has premium Injection Moulding, Rotational Moulding and Film grades apart from other grades like Raffia, Blow Moulding etc. This technology can manufacture polyethene grades having MI value in the range of 0.05 to 21g/10min and Density value in the range 0.92-0.96g/cc.
Polypropylene Plant: is based on Novolen Gas Phase technology of LummusNovolen Technology GmbH (NTH), Germany. It is designed to process 60,000 TPA of polymer grades propylene for production of various grades of homopolymer polypropylene from a single polymerization and extrusion train.
Cracker Unit: is based on the technology licensed by Lummus, USA. The unit is designed to produce 2,20,000 TPA of polymer grade ethylene and 60,000 TPA of polymer grade propylene.